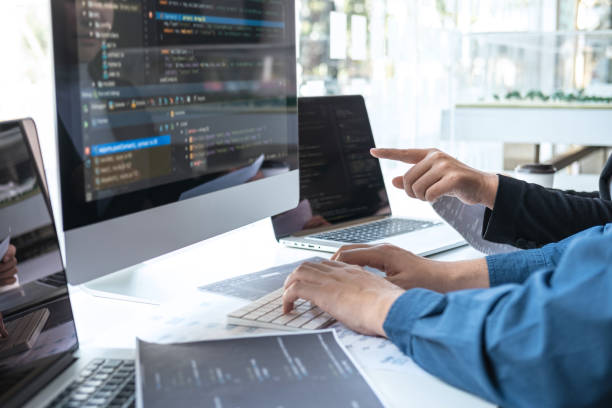 The business world is an industry that will always evolve according to the trends of the current century. With technology and how it has impacted our daily lives, many businesses have used technology to their advantage to advance and develop their business into something better. But the truth is that not everyone knows how to build a website for their business. Though it's not something to be too worried about, as there are plenty of eCommerce development like Dzoo that can help you with that! 
There are between 12 million to 24 million ecommerce sites globally, so it is very easy for an online store or your businesses' website to get lost. So what is the key to making your website stand out?

Of course, it's great eCommerce development. If your website is developed well, your customer experience will be great and it will be able to keep them engaged with your website. 
What exactly is eCommerce Development? It is the process of developing the technical aspects of your ecommerce website. From the aspects of its functionality, accepted payment methods, coding, behavioral response to any action and appearances. 
Important Aspects To Consider During Website eCommerce Development
There are different features and functionalities that you may need in your ecommerce site, varying based on your businesses' unique needs and model. Based on your needs and goals for your business, you should create a list of features that you feel your website needs that are in line with your customer's lifecycle. So what are some of the important aspects of your website that you should consider?

Having a responsive design.

People don't just scroll through shopping websites or ecommerce sites on their laptop anymore when they have their phones. Therefore you will need to create a website that supports a mobile friendly web design, or even better yet – a mobile application. 

SEO Capabilities.

SEO or known as Search Engine Optimization is a good strategy that businesses should implement in their websites. It is a distribution strategy for your content and is very essential as it helps your website rank highly on search engines for relevant keywords. This means that you will be able to generate more traffic onto your website. 

Site speed.

Bouncing is when a user clicks onto your page and clicks off. The rate at which a user bounces off your page is called a bounce rate and according to a study, the probability of bounce will increase when your page does not load quickly enough. Therefore it's good to maintain your side speed as quickly as possible. 

Content Management System.

A

content management system (CMS)

is very important for an ecommerce website. It houses the content like visuals, blog posts and other blocks of content in one place. With a good CMS, you will be able to make changes or add new content, and the changes will automatically be added onto the website. This way, you will be able to keep your site updated with new content! 
Those were just some of the things you would need to know about eCommerce development. If you want to look for more information about creating your own website, checkout Digital Zoopedia (DZoo). If you are looking to find out the importance of web design services for your start-up, be sure to check out our other article here.